Before and After Photos
"Real People Real Results!"

​I Lost 45 lbs. and 7% body fat
I trained with Kenny on and off for years... "you know when you gain weight and you know you did some damage" ...I'd come running back to Kenny to get fit for life again! You'll love training at Fit For Life Personal Training, they're the best!

Alecia E. - Baltimore, MD

I lost 14 lbs. lots of inches and body fat all over in less than 7 weeks! This is a lifestyle change not a diet or a quick fix, it's the truth. This program really works! Kenny would always say to me "Eat Right, Keep It Tight and You'll Get Fit For Life!"

Marilyn - Baltimore, MD

I lost 41-lbs and 17% body fat in 5 months! ​
I'm so grateful for the Fit For Life Personal Trainers. They have helped me go from an overweight teenager with low self-esteem to a confident, beautiful young woman. 
I highly recommend Fit For Life Personal Training, it's truly amazing!

Amber D. Woodstock, MD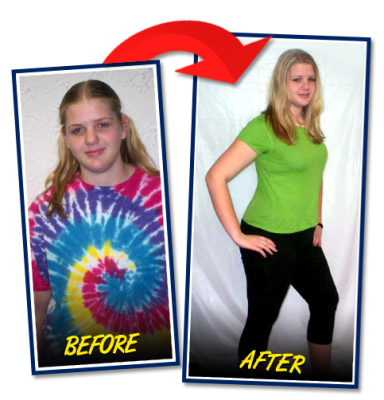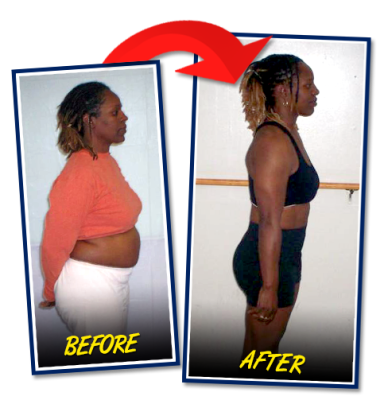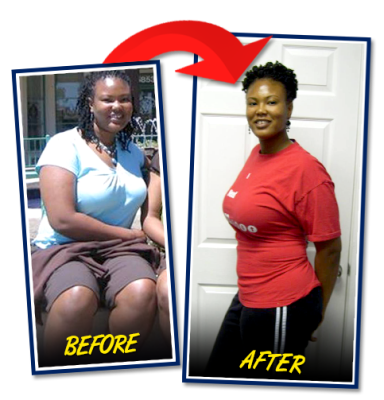 ​​

I lost 67 pounds, 15% body fat while training with Kenny. Before I met Kenny my life was not like it is today, I was tired, over weight and not happy with my size -- but now I'm so excited about this journey that I decided to take. Thanks to getting started with Kenny, I'm now a certified personal trainer plus I wrote a cook book! I continued training myself and lost a total of 121 pounds! Thanks to Trader Joes in Pikesville, I met my first personal trainer... "Kenny"
​​

I lost 90 pounds, 26% body fat and lots of inches In 8 months! However you must stay consistent and focused on your goals in order to get the results you're looking for. Kenny will keep you focused and guide you through each training session!

Henry M. Randallstown, MD.
"The Biggest Loser"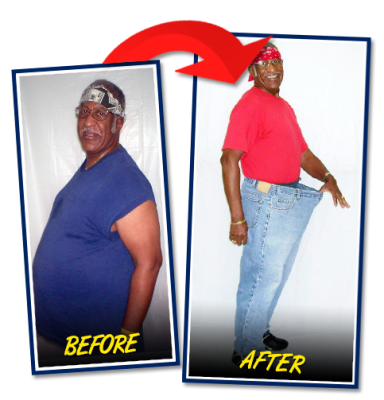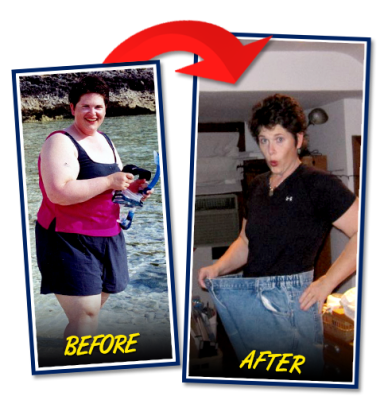 Permanant weight loss is not a quick fix, it's a process that works! Kenny and Teresa have helped me to be successful with my new fitness lifestyle. So far I have lost 61-1/2 lbs. and I am down to 34% body fat.  If you have decided to stop the yo-yo dieting and want to get in shape now, I recommend giving Fit For Life a call. 
Pat Brockington - Randallstown, MD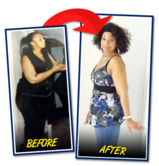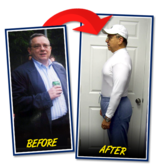 Coming to Fit For Life Personal Training was the best thing that I could have done for my health and physical appearance. My opinion is that this is the best program in Baltimore, MD. In only 8 months I lost 40% body fat and 85 lbs.  and I enjoyed every training session!  
Dr. Thomas Kickler - Baltimore, MD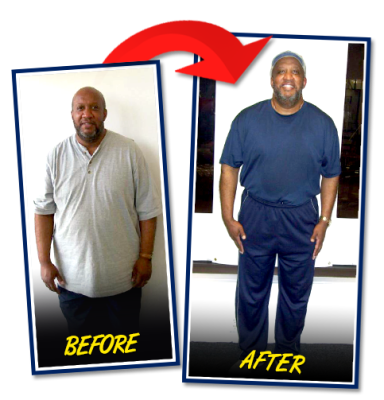 "I lost 51 lbs. in only 5 months!"
I'm so excited that I lost 51 pounds in such a short period. I own a beauty salon and I'm on my feet most of the day. Sometimes I don't get to eat on a regular basis. Teresa told me that I must eat every 3-1/2 hours in order to shed the pounds... and she was right!
Michelle Harold - Baltimore, Md.
I lost 33 lbs. and 9% body fat,
 I'm also lighter and I lost 10 inches or more. My overall strength and endurance has increased to about 95%.  Also my recent physical was the best it has been in years, my cholesterol is the lowest it has been in 10 years. I'm very pleased with my progress so far. Thanks to Fit For Life Personal Training. 
Anthony Williams - Baltimore, MD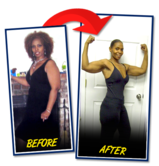 I joined Kenny's bootcamp and I saw a change in my body, sleeping habits and my eating habits. I lost 14 lbs. in a month so I continued. In 7 months I lost 33 lbs and my body fat went down from 37% to 24%  that's a fat loss of 13% in only 7 months and I feel great. Having a personal trainer really works!  
Harry Jiggetts - Randallstown, MD
Man I used to be in shape but I slacked off until I decided to come to Kenny with his FFL Boot Camp! We did some serious training. I'm now a Certified Personal Trainer.
So if you really want to change your body you need to hire a personal trainer.

This was awesome I lost 8% body fat and gained more muscle mass in no time. Kenny worked me!
"Wow... man I couldn't believe that I lost 8% body fat and gained more muscle in only 12 days working with Kenny doing One-on-One Personal Training. This is amazing!
Kevin Morrison - Baltimore, MD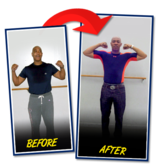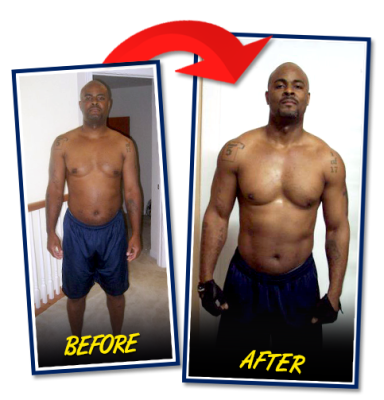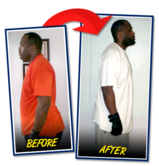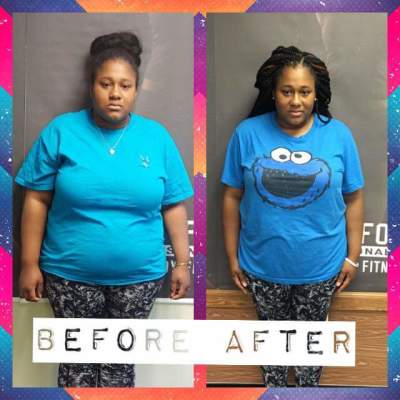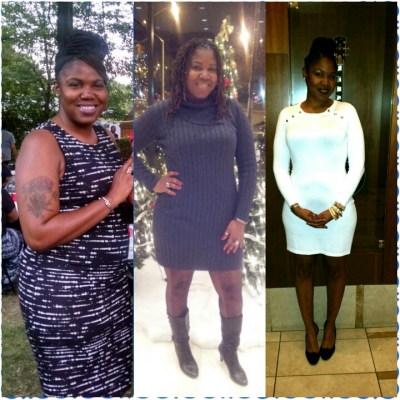 I lost 55 pounds, dropped 4 dress sizes, and I'm stronger, more confident and happier than I have been! This journey has been about so much more than weight loss: I've learned how to eat well, make better choices, and truly begain to love myself and my body!
​
From: Ameena K.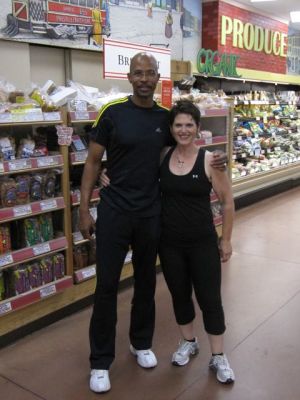 I won the 6 Week Fit For Life Transformation Challenge and I feel so much better now that I've lost some weight. I didn't even know how drastic the change was until I took another photo. Wow you need Fit For Life in your life if you want to change your body!
​From: India D.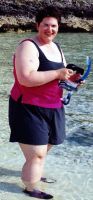 Bonnie and Kenny at Trader Joes
Kenny told me... "I'm sick and tired of the mis-information from TV informercials and Diet Centers that tell you to just take a pill or a drink to lose weight without exercise and a good nutrition plan! I'm here to set the record straight and help you get healthy and fit for life the right way!"

​Bonnie M.

About 5 years ago I noticed my reflection in the mirror. It was the side view. I was not happy with what I saw.  I then became depressed, and ate even more. Then, Sept. 2015, my friend gave me a birthday gift.  She gave me a Personal Trainer named Kenny. At first I made excuses about why I couldn't workout.  I went from I had injury to my leg from a fall to I'm just too old.  Kenny patiently said just do what you can. 

In the beginning I could barely move, let alone keep up with every movement. I really struggled with walking, lifting my legs, flexibility, and stamina. But I kept coming every day.  Before I knew it I wasn't getting as sore and able to not only keep up, I was able to do more. I lost 50lbs and counting.  The other day I got into a sweater I haven't be able to wear for 3 years.  My original workout clothes are too big.  I can walk without getting out of breathe. I use to sweat and breathe hard just walking in the Mall.  Now I don't even notice.

​Shelly C. - Pikesville, MD.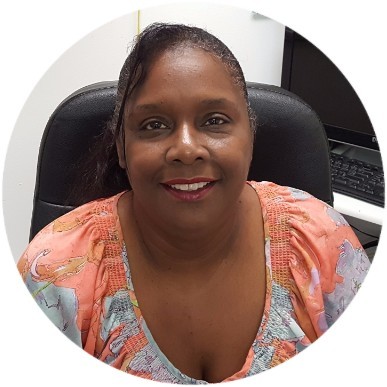 After losing a significant amount of weight 5 years ago I got a little lazy and comfortable. Needless to say it started to creep back. I floated to a few gyms but NONE made me feel as comfortable as Fit For Life!!! The atmosphere is friendly while skillful and knowledgeable.  Kenny and Teresa will help you meet and surpass your fitness goals!! Group training or individual it's all designed to your needs, pace and comfort. Try it and get FIT FOR LIFE!!

Sylvia Y Rollins - Randallstown, MD.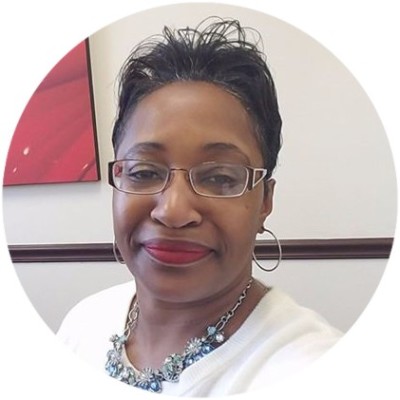 Did you know that too much cardio and not enough weight training can lead to muscle loss? Your muscle is your fat burning machine. The more muscle you have, the more fat you'll burn, even while you're at rest. Don't believe me? Try us out for 30 days and find out for yourself. Having a personal trainer guiding you every step of the way, you'll burn more fat, gain more confidence and determination to reach your goals! You deserve to look good, feel energized and enjoy living life in your new fit body! 


You don't have to suffer and do it alone any longer. If fat loss, weight loss, toning and good nutrition are your goals, let us show you what "they" don't want you to know. We'll show you how to melt fat away safely and effectively. Forget the quick fixes... We give you nothing but the truth!

I Understand Your Frustration and I Want To Help You Get Fit! Give me 30 minutes 3 days a week and I'll show you how to quickly and safely reduce body fat, lose weight, lose inches, tone and increase muscle plus feel GREAT! So many people In the Baltimore Pikesville, Randallstown, Woodlawn, Reisterstown, Windsor Mill, Lochern, Gwynn Oak and Owings Mill area just like you have reached fitness goals EASIER and FASTER, by training with me.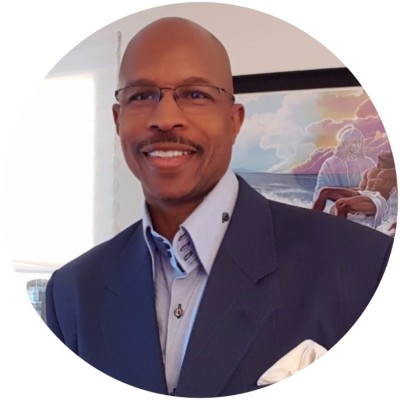 "I Guarantee Your Success or I'll Pay For Your Training!"
I started working out with Kenny April 2002. My reason was basically that I have a lung disease called Sarcoidosis. It affects the lungs and many other major organs. I was tired of feeling tired and was very fatigue. Since exercising I am not tired, my breathing test from my doctor has improved tremendously.  My medication Prednisone a steroid has been reduced drastically.  I went from size 10 in my clothes to an 8 and I am very firm now.  I have even learned to eat healthy and to plan my meals correctly instead of 1 or 2 meals a day.  I have been ill with this disease for 6 yrs.  And now my doctor has informed me to continue doing whatever I am doing.  I advised him that I am exercising and weight training and he advised me to continue because it has improved my health. I have noticed a change that even my doctors can't explain.  I can honestly say that exercise has changed my life tremendously, not just health wise but spiritually too.  God Bless you Kenny.
Norma Jones – Baltimore, MD
Kenny became my personal trainer about two years ago.  I was a very reluctant participant.  I had been a "couch potato" all my life.  I'm the kind of person who buys a gym membership and never goes.  Since I've been training with Kenny people ask me if I'd lost weight.  I really didn't know, I've always found getting on the scale so depressing so I avoided it at all cost.  However, I summoned up the courage and found I had lost 25 pounds!  I continue to lose about 1 pound per week.  This may sound slow but, I'm down 45 pounds and still going strong.  I don't hate exercising so much and my mental outlook has improved.  I eat less, but I would never say I'm starving.  The best thing of all is that since I made small changes over time, I know that this will be permanent because unlike those diets and other fads, I know I can live with these changes.  Kenny's the best!
Dianne Lyday – Baltimore, MD
Dianne and I have been working out to together for over two years – something neither of us has done this long before.  The difference this time is having a compatible work-out partner and Kenny as our trainer.  Kenny has encouraged us since day one.  As we progressed, his enthusiasm and pride in our accomplishments has never wavered.
Working out is essential for me because I use diet and exercise to control my diabetes.  I do not take medication for it.  During these months with Kenny, I have lost 20 pounds and two dress sizes.  My doctor says that my blood work now shows no evidence of my diabetes.  Because of the diabetes my doctor advised me that my LDL "bad cholesterol" of 112 needed to be under 100.  At my last visit it was 82.  My doctor has been pleased and amazed at the results I have achieved.  I am stronger and feel better now than I did 10 years ago. I thank God that Kenny came into my life.
Cynthia Taylor – Woodlawn, MD
Since I've been training at Fit For Life Personal Training Studio, I've adopted an attitude of being "fit for life"!  My body, mind and spirit are constantly under construction.  God's gift to me is my body, mind, and spirit, so I must take care of what he gave me. I have modified my eating habits and my commitment of training at least three times a week.  I also encourage my fellow church members to follow a fitness and nutrition plan.  I am to follow God's command I want to be fit for the job!
Shirley Sitt – Baltimore, MD
When I started "Fit For Life Personal Training" in January of 2002, I had limited mobility of my left arm.  My doctor said I had Bursitis.  I was hesitant about exercising and using that arm but later I consulted my doctor to get his approval to exercise and he gave me the go ahead.  I then talked to my nephew Kenny, the owner of Fit For Life and he convinced me to start his personal training program.  After months of strength training, cardiovascular exercise and good nutrition you probably won't believe this, but I still pinch myself every day.  I have NO MORE PAIN and I have gained full use of my left arm.  My doctor can't believe the changes in the range of motion in my arm.  Thanks to God and Kenny for the success I have accomplished!  I will be doing this FOR LIFE!  As my trainer & nephew always tell all of his clients, "YOU'RE SURE TO STAY FIT WHEN YOU ET FIT FOR LIFE! This is the honest truth.
Naomi Watkins – Baltimore, MD
"…Since I joined Fit For Life I've developed a new mindset concerning exercise.  I smoked cigarettes for several years and I knew that I needed to quit.  After a few months of personal training, I knew that I wasn't getting the full benefit of the training because of the cigarettes.  With guidance, support and encouragement of my mentor and Personal Trainer, Kenny Reed, I finally quit smoking.  I feel a hundred times better and my energy level has increased.  My body is taking on a new shape and I've never felt better in my life.  Isn't it amazing how God puts people in your life just when you need them?  Thanks Kenny (Mr. CEO – Smile)…"
Karen Thornton – Baltimore, MD
I'm in a generation where I'm the care taker for my mother.  Watching her venture into an "older Age" has been a great process.  She never exercised or ate healthy.  She's now in a nursing home (my brothers and I have determined it to be "one of the best") receiving great care.  One of us is there with her every evening at meal time.  Two of my brothers are retired and manage to stop in at different times during the day.  We like keeping a check on things.
Watching my mom, has made me reevaluate my life style…in that, I see how important it is to have physical fitness as a part of my everyday existence.  I finally joined Fit For Life after some coercion from co-workers and soon found that three times a week, one and a half to two hours of personal training had made quite a difference in how I feel!!  I've found invigoration in performing the circuit of exercises planned for me.  However, the routine is never routine:  Kenny finds something different to throw into the mix and make these sojourns into the world of fitness quite exciting.
If you were to ask what I enjoy most, I'd have to say all of it!!  The exercises themselves, the people (the morning bunch, are just an exceptional group of women with one common goal, to get fit and stay fit) and the orderliness/cleanliness of the gym.  I think there is only one woman older than me in this group and she can easily put us all to shame.  But, understand that everyone works at their own pace and has their own goal and are very supportive of one another.  I'd say at this time, my goal is to strengthen my right arm and left leg, I'm a bowler.  But I must say that training with Kenny at Fit for Life has given me vigor and great breathing techniques.  Breathing is really a very important entity in getting fit.  And, I'm learning of this at Fit for Life. 
Thank you Kenny for giving me a new outlook and release on life!!!
Sincerely,
Lee Pearson
Baltimore, MD
Prodgelee ("Lee") Pearson
'57 years young'